"What could be better than a night of Bourbon, Art and Live Jazz? Bourbon, Art and Live Jazz for a great cause!"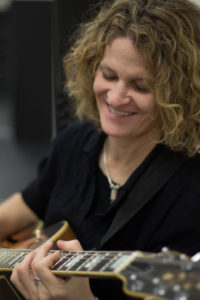 Oakland,CA: What successful night of art, music and whiskey education to help launch the first sessions of the WOMEN OF COLOR SELF-DEFENSE WORKSHOPS! I want to give an enormous thank you and appreciation to Niki Green, the Bourbon Maven, who volunteered her time to support this very important program. We believe in strong drinks and strong women and Niki's workshop was the perfect fit for this fundraiser. We successfully raised enough funds during this event to launch the beginnings of our program and look forward to more opportunities to celebrate. Our first session will be held February 2nd, 2019 and we are currently taking applicants.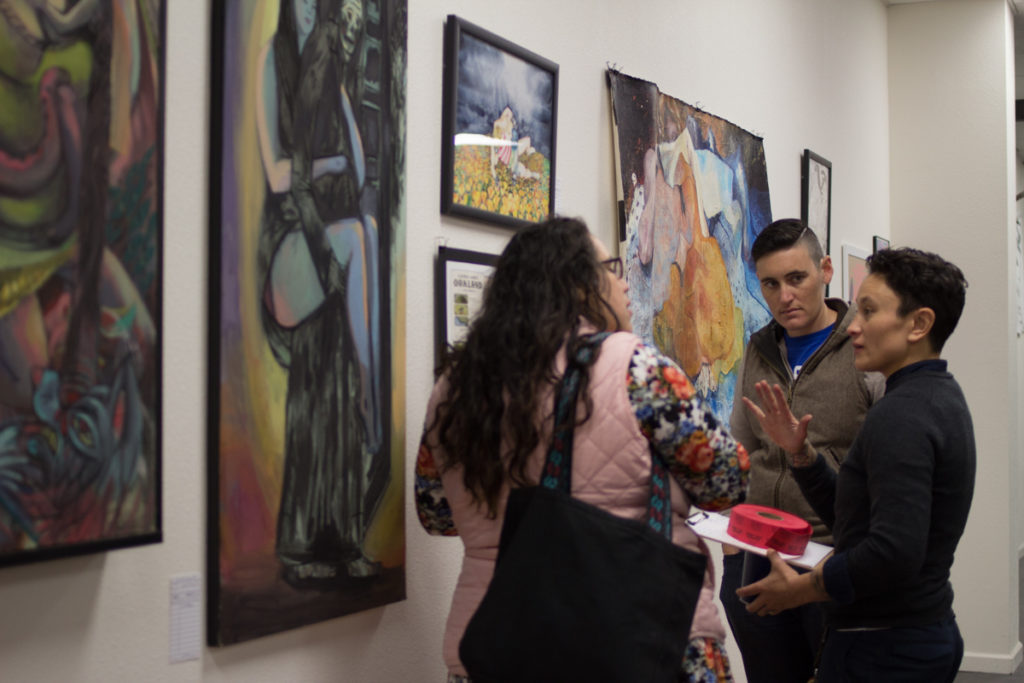 A cheers to Bourbon Mavens everywhere who believe in supporting each other! As a small business owner, I believe it's vital that we give back to our communities and support each other, especial those who are at risk. When we opened FOUR Elements Fitness, a women of color owner establishment, in 2014 in Oakland, CA. Our mission was dedicated to building community strength through martial arts and fitness. Our programs and services enable individuals to realize their potential, connect with others, and become healthier in body, mind, and spirit. As a martial arts gym with an orientation towards social justice, we regularly hold fundraisers, participate in community giving events, and provide free self-defense seminars for at-risk groups. In 2019, our goal was to provide free self-defense training for girls and women in collaboration with another group of strong women we truly admired, the Sweaty Betties. For over a decade, the Sweaty Betties has helped girls and women reach their potential, find their personal power and discovered what their bodies are capable using the martial arts and self-defense platform. They've instructed many self-defense workshops to girls and women, including marginalized communities such as the African American and the Muslim communities. In addition, they offer weekly free women's Jiu-jitsu classes as well as volunteered their time teaching Jiu-jitsu to kids at a non-profit gym in Oakland, CA.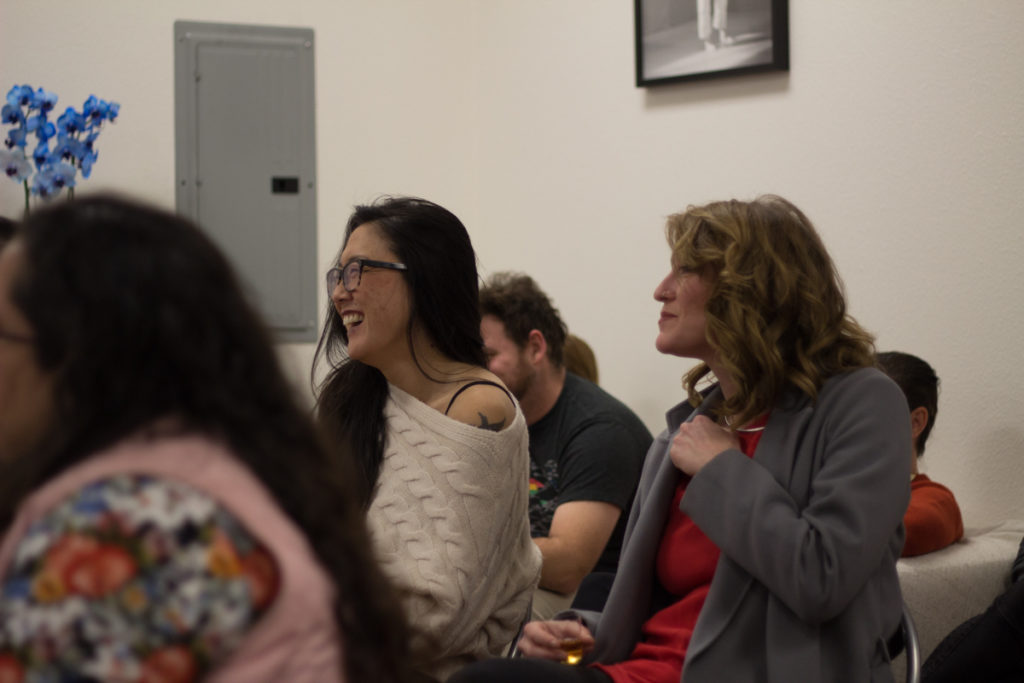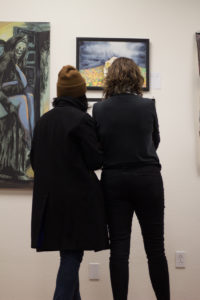 Our larger goal is to to eventually offer girls and women in the community up to 20 scholarships per month. The past couple years have been a turbulent time for women, communities of color, and LGBTQ+ folks. Recently we've seen increased incidents that may have undermined our sense of safety: attacks on the LGBTQ community and immigrants, #MeToo reports of epidemic sexual harassment and assault for women in all sectors , a rise in intimate partner violence, as well as multiple mass shootings. Safety continues to be a growing concern for many marginalized people. But we are also taking a stand and fighting back, supporting each other, and in many cases triumphing — as we did during the midterm elections with historic wins for women of color.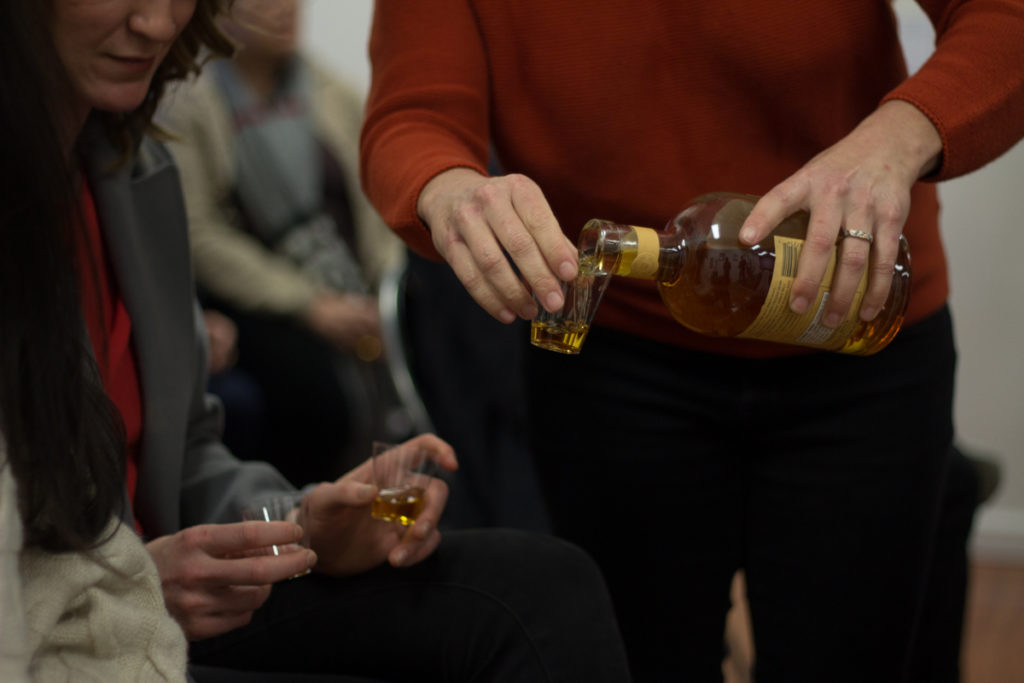 With this backdrop, it is clear that self-defense and martial arts training can be life-affirming and life-changing for many. Sweaty Betties' mission has always been to unite, educate and empower a diverse community of women and girls in the martial arts. Four Elements Fitness has focused on making martial arts training accessible to LGBTQ+, female and POC students. These missions have never been more relevant or significant than it is right now. With additional help, we can continue our important work and make a real difference in our communities. Consider making a donation today if you believe in finding an end violence against girls and women.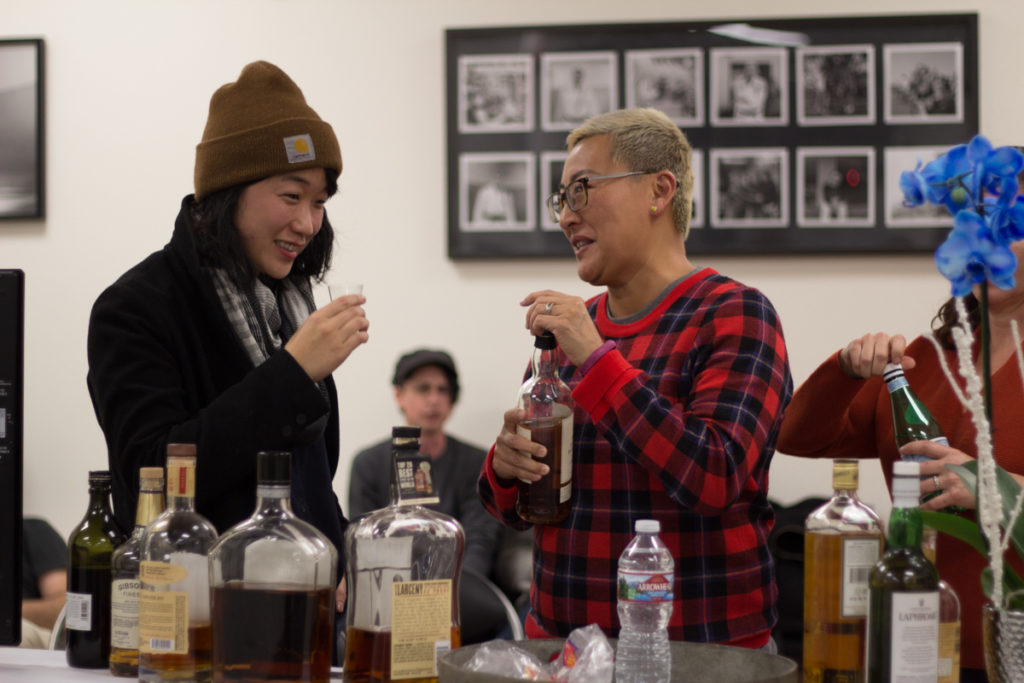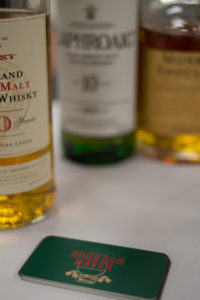 In addition to the Women of Color Self Defense Scholarship Program, FOUR Elements Fitness also offers monthly scholarships to low income, queer/transgender people of color and has help fundraisers for other agencies such as the ACLU, Trans Lifeline, Oakland's LGBTQ Center, Friends of Alameda Animal Shelter and more. We are a 501c3 fiscally sponsored organization to boot. Lastly, Shawn and Sharon are both Whiskey drinkers. Shawn prefers a "Perfect Manhattan" while Sharon likes her Rye neat.
Photos by Charize Apostol
Jazz by Michele Korb